We recognize that all of our patients are unique and deserve to receive dental care that reflects their individual needs. Our experienced and talented dental team is committed to working with you and your family to create a comfortable, stress-free, and rewarding dental experience every time you visit our practice.
We are pleased to welcome you and your family, and we look forward to working with you.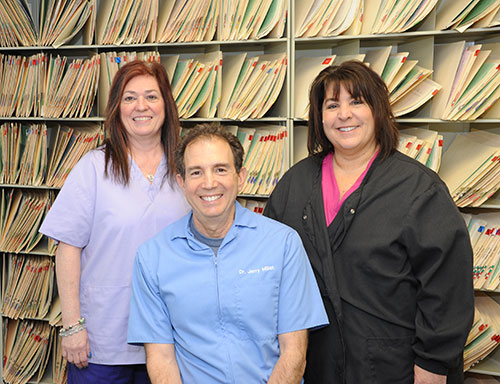 ---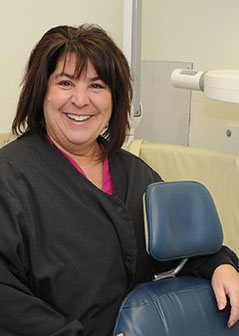 Ilene
Dental Hygienist
As a hygienist, I conduct initial patient screenings, clean teeth (scaling and removing plaque and calculus), and advise patients on oral and preventive care. By working closely with each patient, and really listening when they talk about their life – dental or otherwise – I learn how best to care for them.
I have a degree in Expanded Functions Dental Assisting from Manor College, a degree in Dental Hygiene from Temple University, and came to work with Dr. Millan in 1991. I want people to feel safe and comfortable in my chair, to know that I have their best interests at heart, and that I care about them as an individual. That is true for Dr. Millan and Karen, too. We all appreciate the opportunity to help people lead healthier and happier lives!
---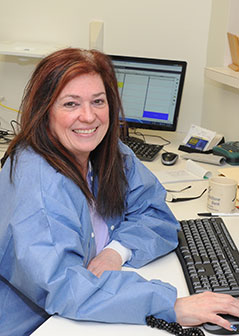 Karen
Dental Assistant and Receptionist
I wear two hats in the office and most often first meet our new patients over the phone. Working the in the front office, I welcome and check in patients, assist them with their dental insurance, and schedule appointments. Following check in, I bring our patient to the back to see Dr. Millan. After making sure our patient is comfortable in the chair, I then remain at their side, assisting the doctor during the procedure.
I enrolled in a dental assisting tech school after high school and came to work with Dr. Millan and Ilene in 1996. I enjoy all aspects of my job but especially treasure the relationships with our patients. It is a joy to get to know each and be part of their lives through the years. Dr. Millan and Ilene feel the same: we're a close-knit family and our patients are part of our family, too. We care about each person and want only the best for them!
Outside the office, I love spending time with my friends and my family. I've been married for almost 40 years and have two awesome kids, plus two amazing cats.